Our print catalog - to custom design and price your badge, click on the VisualBadge link: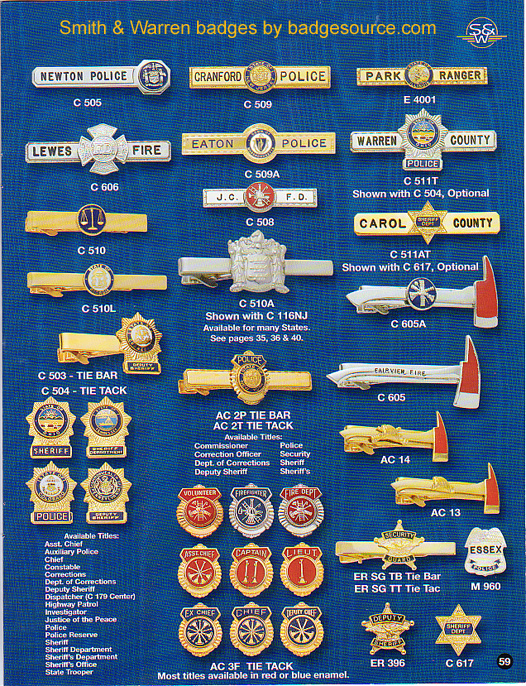 Price Guide
This page displays Tie tacs and tie bars.
Please use VisualBadge designer for custom tie bars. Call or email for pricing on tie tacs.
Proud to offer the quality badges of Smith & Warren EXCLUSIVELY!